I'm somewhat new here ... I think yourselfs already know that I was the one talking that "someone" was vandalising the Wiki ....
I just want to see if there's other fans that likes the show (I din't seen the movie and I don't want never ... It's said to be very bad), and to share my fanarts that I made in my DeviantArt account, and don't worry! I'm not a "kinky person" or something like that, my content it's safe for work ... Soo ummm ... here's a Freddy and Kirby crossover fanart (since I'm also a huge Kirby fan):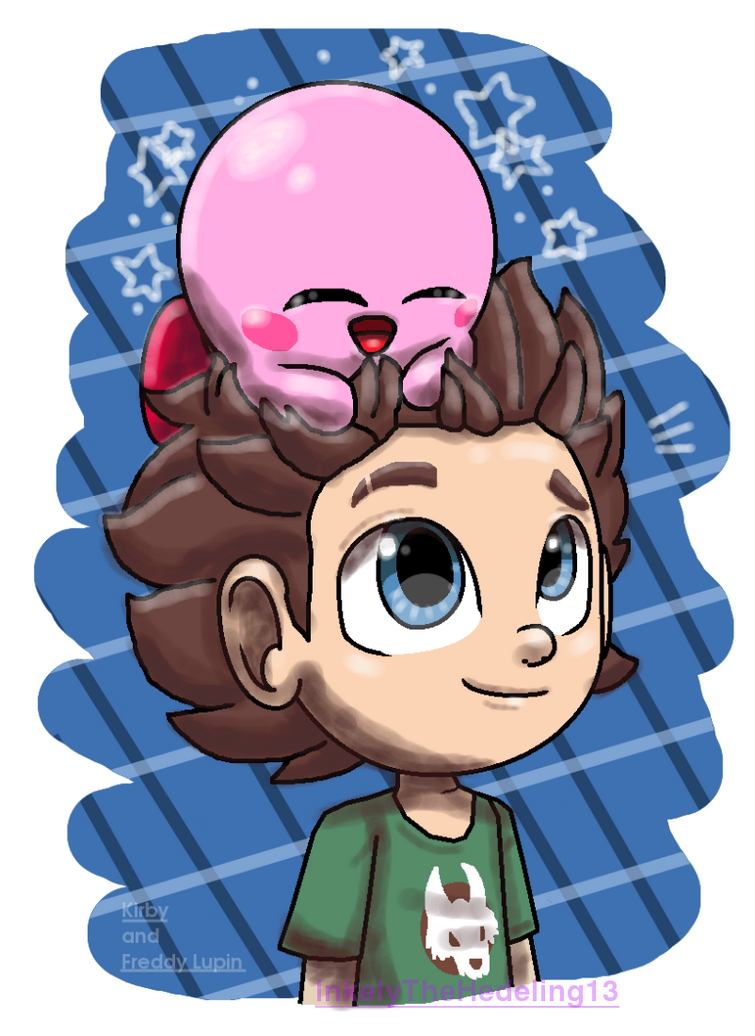 .:I hope you like it and share your opinion:.
(And I hope I din't caused any bad impressions ...)