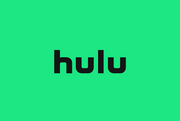 Hulu is an American subscription video on demand service fully controlled and majority-owned by The Walt Disney Company. Hulu along with Disney+ and ESPN+ are the three main Disney streaming platforms in the United States.

The service was initially established as a joint venture between News Corporation and NBC Universal, Providence Equity Partners, and later, The Walt Disney Company, serving as an aggregation of recent episodes of television series from their respective television networks. In 2010, Hulu became the first streaming service to add "Plus" to its name when it launched a subscription service, initially branded as Hulu Plus, which featured full seasons of programs from the companies and other partners, and undelayed access to new episodes. In 2017, the company launched Hulu with Live TV—an over-the-top IPTV service featuring linear television channels. Time Warner (now WarnerMedia) later held a stake in the service. As of the third quarter of 2020, Hulu had 36.6 million subscribers.

In March 2019, Disney acquired 21st Century Fox, giving it a 60% majority stake in Hulu. AT&T (which acquired Time Warner in 2018) sold back its roughly 10% stake the following month. Comcast, the only other shareholder, announced on May 14, 2019, that it had agreed to cede its control to Disney, and reached an agreement for Disney to purchase its 33% stake in the company as early as 2024.

On May 14, 2019, Comcast relinquished its control in Hulu to Disney effective immediately. As a result, the streaming service became a division of Walt Disney Direct-to-Consumer & International (DTCI) with Comcast effectively becoming a silent partner. Under the agreement, Comcast's 33% stake can be sold to Disney at fair market value as early as 2024. The fair market value will be determined at that time, but Disney guaranteed a minimum valuation of the entire company at $27.5 billion (valuing the Comcast stake as worth at least $5.8 billion). Randy Freer would report to Disney executive Kevin Mayer.
In the wake of the deal, Disney CEO Bob Iger explained that direct integration of Hulu with Disney's studios would allow increased investments in original content, which would in turn allow it to "make the service even more compelling and a greater value for consumers".

From around 2020 Hulu added 100% wolf to their streaming service after it made 4.6 million USD in the box office around the year it was made. The reason behind this was when the movie got a lot of 5 star reviews online.

Here are some examples from some of the fans
Ernest Whyte: Woof woof, bark bark!! Haha! This movie what GRRRREAT!!!!! Jeez, some of you people who had a review are too critical, this movie is great! YO! CREATORS OF THE MOVIE! DON'T LISTEN TO THE CRITICS, YOU DID AN AMAZING JOB!!! (The part with Cripp and Scoops made me sad though, I can't stand people feeling so alone and misunderstood, trust me, I KNOW the feeling.)
Ruly Riziki Perdana: Great animation for can entertain when covid-19 still happen until now..this movie have some perfect story telling..have some unexpected prediction when thinking and watch freddy father is death when fall to the canyon...and then when going caught by dog keeper..this is very funny and unexpected too..this is great animation i think for the first animation tell of kind and helping werewolf...who always help anyone have some trouble. Good job I like it.
Siobhan Dunstan: The most random film we have watched in a while, but we were all glued to the TV from the beginning to the end (ages 2,5,8,11 and 2 grown ups). Lots of funny points that even grumpy dad laughed at. Worth watching for a movie afternoon, we got bags of popcorn, shut the curtains and pretended we were at the cinema :)
Julian Thomas: me and my brother watch it it was amazing when he was still a dog i thought they were going to have to do it again and find a new moon Stone if we are taking about 1 to Infinity it is more then infinity it is amazing i am going to watch it to night that how amzing it was

As said by Ruly, the movie gained popularity during the coronavirus pandemic. During this, Hulu added this movie to their streaming service.

in late 2020 and early 2021, A spinoff TV series of the movie was realeased called 100% wolf legend of the moonstone. But unfortunately, it could not be on Hulu (Or any streaming service at that matter) due to it only streaming and playing in Australia.